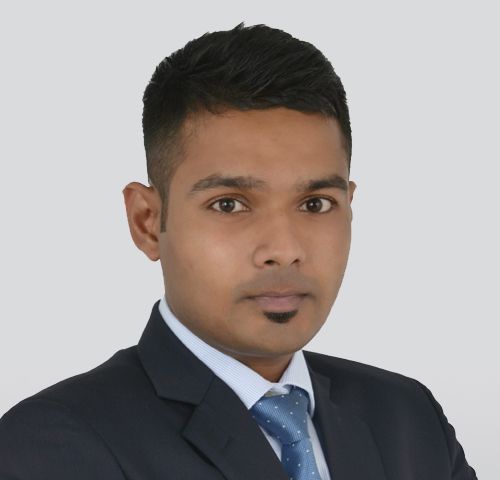 Kevin Alexander
Senior Broker Relations Manager
Kevin holds the position of Senior Broker Relations Manager in MEDGULF UAE since November 2021.
He has over 10 years of experience in the insurance industry, primarily in Broker & Client Relations. In his experience he has consulted in negotiating reinsurance treaty arrangements, marketing management and broker data analysis. Prior to joining MEDGULF UAE he was working in Dubai National Insurance.
He holds a Bachelor in Sociology from Mumbai University, Fellow of the Insurance Institute of India, Senior Associate of Australia & New Zealand institute of Insurance & Finance, certified by the Chartered Insurance Institute and Certified Sales Manager (KHDA), the educational quality assurance and regulatory authority of the Government of Dubai, United Arab Emirates.