MEDGULF GROUP
For each project we establish relationships with partners
The Mediterranean and Gulf Insurance and Reinsurance Group (MEDGULF) is a leading regional insurance group providing the retail and institutional markets with comprehensive insurance coverage for the past 30 years, through its operations in Lebanon, Bahrain, KSA, Jordan, Qatar, Egypt, U.K and most recently the UAE. MEDGULF has set the standard within the health insurance industry for its robust financial strength.
COMPANY SHAREHOLDERS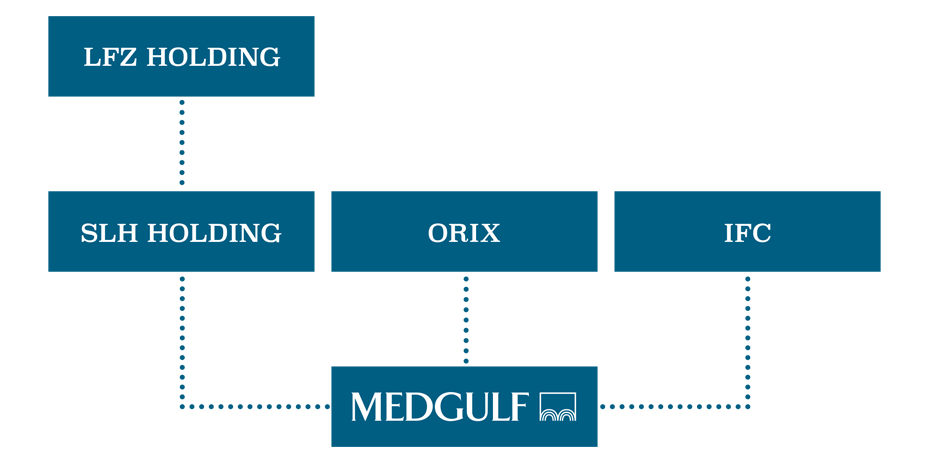 MEDGULF Group takes pride in having more than 2,200,000 insured members and has been regionally recognized for offering high caliber, flexible and cost-effective health Insurance solutions demonstrated through the numerous awards and recognitions the group has received to date.