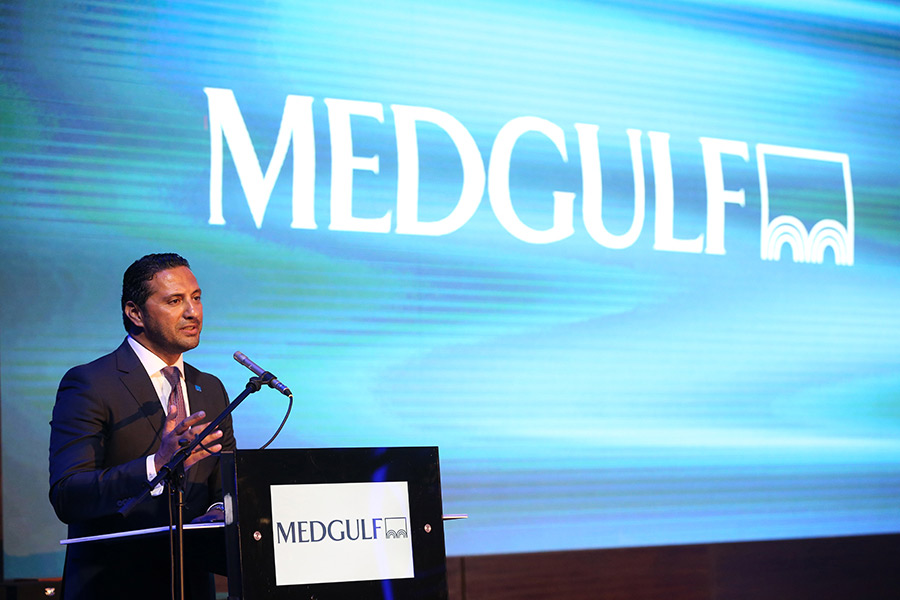 MEDGULF UAE LAUNCH EVENT 2017
By medgulf Posted October 12, 2017
Dubai, UAE – October 8th 2017 – The Mediterranean and Gulf Insurance and Reinsurance Company – MEDGULF UAE held its official Launch Event 2017 at the world's tallest hotel, the JW Marriott Marquis in Business Bay on Sunday. The launch was held not only to celebrate MEDGULF's recent introduction into the Health Insurance Market in the UAE with offices now in Dubai and Abu Dhabi, but also to celebrate the successes the company has had over the past year. It was an event to say "Thank You for your Support" and attendees included regional representatives from MEDGULF Group, CEO's and top Management from across the UAE and also included MEDGULF's esteemed partners travelling from as far as the USA for the event. It was a jam packed evening with a networking cocktail reception, entertainment, gala dinner, awards ceremony, give aways and after event party.
Mr. Shadi Al Mahameed, MEDGULF UAE's General Manager commented "Tonight it's been amazing to see the pioneers of the Insurance Industry all under one roof". In key note speeches to attendees Mr. Al Mahameed addressed that in just 9 months MEDGULF UAE has exceeded over 100 million AED in Gross Written Premium and within the same period of time they now have over 24,000 insured members. He stated the next target is to rapidly aim for 50,000 insured members coming into the new year which means in 2018 MEDGULF UAE can qualify to become a P.I. (Participating Insurer) and start the licensing procedures with the DHA and HAAD. This will have a big impact in the market with only 12 other insurers carrying such a license. "We want to provide solutions for all employees across all spectrums" stated Mr. Al Mahameed.
Mr. Mohamad Bashar El-Zein, MEDGULF Group CEO – was in attendance and spoke about the journey the Group has been on in order to penetrate the UAE market. Mr. Bashar El-Zein also presented the prestigious awards on the night recognizing support from key brokers and TPA's within the industry.
The Future – Founder and Chairman of MEDGULF– Mr. Lutfi El-Zein – has recently been nominated as "Insurance Personality of the Year" at the prestigious Middle East Insurance Review Awards bring held this coming November 22nd, due to his enormous contributions to the industry over the past 40 years.
With 2018 just around the corner MEDGULF UAE has many initiatives in the pipeline including a state of the art online Broker Portal named Imperium which was showcased on the night of the event, a member user app to make claims processing faster and the long term strategy of obtaining the license to service all lines of insurance. Not to mention the grand opening of their new official Dubai premises in Business Bay in early 2018. The future is certainly bright and everyone came together on Sunday night to celebrate just that. MEDGULF UAE is definitely the insurer to watch going forward into 2018.
For more information, please visit www.MEDGULF.ae